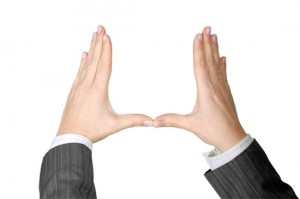 Companies are using business intelligence (BI) solutions to gain a clearer picture of their internal operations, customers, supply chain, and financial performance. They also derive significant ROI by using business intelligence to devise better tactics and plans, respond more effectively to emergencies,and capitalize more quickly on new opportunities. In short, they are using business intelligence to become intelligent about the way they do business.
Here are two simple secrets everyone should know:
Keep your business RESULTS FOCUSED
Start to discuss Business Intelligence strategy, and the conversations can quickly get thick with acronyms, solution stacks, and discussions of definition layers, metadata and technologies.
Which very well may be pertinent to the traditional Business Intelligence project, or is it?
Lets consider one of today's BI projects, where cloud Business Intelligence eliminates most of that complexity, delivering self-serve Business Intelligence and Business Intelligence dashboards on a SaaS basis, with data and analyses held in the cloud.
Instead, with all of that complexity outsourced to a specialist provider, who delivers and maintains Business Intelligence as a service, the Business Intelligence strategy can focus on the delivery and not the means to those deliverables.
In short, which KPIs, dashboards, metrics and insights could help us run our business better—and how can Business Intelligence help us to obtain them?
Keep your business within your budget and affordable
It's all too easy to get carried away with the sheer power of what Business Intelligence can deliver. Sales analytics, inventory analysis, executive dashboards—the list is long, and compelling.
But it's also, when viewed from the traditional Business Intelligence perspective, very expensive.
In fact, a traditional Business Intelligence project takes 12-24 months to implement, and has a total cost (implementation, hardware, consultancy, support and so on) that's roughly equivalent to 300-700% of the licence cost of the Business Intelligence software involved.
Put another way, you're going to spend a lot of money, and then wait between one year and two years to see if it's been well spent.
The result: one Business Intelligence strategy, and one shelved Business Intelligence project.
Is there a better way? Yes. A pay-as-you-go Business Intelligence solution, targeted on delivering incremental benefits, at an incremental cost.
At each stage, costs are affordable—and largely paid for by the benefit stream arising.
In summary, (are you ready for this?) Many  Business Sof them are flawed – focusing on the wrong things, in the wrong order, and going about delivering an ROI in the wrong way. The bottom line: the best Business Intelligence strategy strives to keep Business Intelligence focused, benefit-led, and affordable.  What are you waiting for? Vaxxe Interactive can help you create a business intelligence solution and achieve your business strategy, contact us today for a consultation!