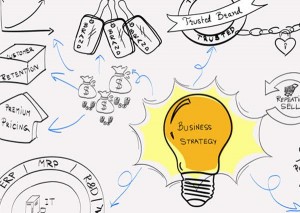 Even though the "E" in ERP stands for enterprise, high growth and midsize companies are now rapidly adopting the system. Cloud based solutions are not only making enterprise resource planning more affordable they can also make these systems easier to implement and manage. Perhaps even more importantly, cloud ERP allows for real time reporting making them valuable to executives and staff seeking visibility in the business. At its core, ERP helps employees do their jobs more efficiently by breaking down barriers between business units. More specifically, an ERP solution:
Gives a global, real-time view of data that can enable companies to address concerns proactively and drive improvements
Improves financial compliance with regulatory standards and reduces risk
Automates core business operations such as lead-to-cash, order-to-fulfillment, and procure-to-pay processes
Enhances customer service by providing one source for billing and relationship tracking.
When you add up these advantages, the value of ERP particularly cloud ERP is clear. With an ERP solution, employees have access to accurate information that enables them to make better decisions faster. Not only that, but ERP software helps to eliminate redundant processes and systems, dramatically lowering the cost of doing business overall. the more efficient you can run a business the more time and money you save while enjoying rapid growth. Managing all aspects of your business has never been easier than with ERP. You cannot afford to pass this revolutionary system by. Don't give the competition a head start! Start enjoying all the benefits of resource planning today.