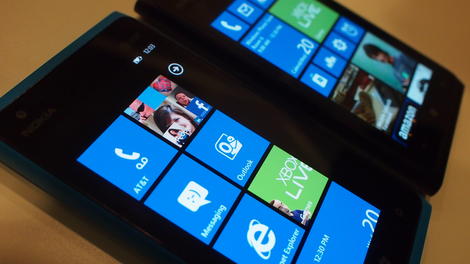 Windows Phone 8 is over a year old now, yet we still know very little about Windows Phone 9.
Originally it was expected to be with us by the end of 2013 as it was thought that Microsoft may adopt the annual software cycle made popular by Apple in an attempt to keep its mobile OS fresh and, more importantly, relevant.
That didn't happen, but from the information that we've been able to gather so far it looks like Windows Phone 9 could be a massive overhaul, so it's not surprising that it's taken over a year.
Before 9 however it looks like we're going to get Windows Phone 8.1. Microsoft looks set to announce 8.1 at its Build conference in April 2014, while further leaks highlight that Windows Phone 8.5 may also be on the cards.
We're scouring the web everyday to bring you all the latest on Windows Phone 9 and we'll be constantly updating the information below to give you the best picture of what's to come.
Windows Phone 9 release date
Initial rumors suggested that the Windows Phone 9 release date would be sometime in 2013, with reports claiming it would arrive just in time for Christmas, but as you might have noticed, Christmas has been and gone and we're now in a Windows Phone 9-less 2014.
Other reports reckon Microsoft will kill off Windows Phone 8 by September 2014, giving an indication that while it didn't make it out the gates in 2013, version 9 could well be on its way very soon.
That seems more likely and not only because it wouldn't require time travel to be true. The most recent release date rumors come from Russian blogger Eldar Murtazin, who posted to Twitter that Windows Phone 9 will launch in the second half of the year. He correctly predicted Microsoft's acquisition of Nokia, so he could be worth listening to.
The update was also being referred to as Windows Phone Blue, a development name which mirrors an update to Microsoft's new Windows 8 desktop platform – but it's turned out that Windows Phone Blue is actually Windows Phone 8.1.
As we've already mentioned, 8.1 is set to appear this spring according to an announcement from Microsoft's Vice President Joe Belfiore at MWC.
Windows Phone 9 or just Windows 9?
We're seeing reports that suggest Microsoft may look to ditch the divide between its smartphone platform and the one it uses for tablets and PCs – rolling them all into one tidy bundle called Windows 9.
One suggestion is that the Windows Blue upgrade will see Windows 8 merged with Windows Phone in an attempt to tackle Google's Android/Chrome combination which is growing ever stronger.
Alternatively we could instead get the aforementioned Windows 9 all-in-one system after a Microsoft employee stated "currently testing Windows 9 OS on Nokia, HTC and Qualcomm device" on their LinkedIn profile.
Eldar Murtazin has something to say on this subject too, tweeting that Windows Phone 9 will be the same on phones and tablets, replacing Windows RT, though he made no mention of Windows 8, so presumably that will still be separate.
Windows Phone 9 features
Murtazin also has some insight into the design of Windows Phone 9. Apparently it will be a complete overhaul which will remove the tile based Metro interface that Windows Phone is currently known for.
That would make sense if Microsoft plans on using the same interface for both phones and tablets. Murtazin went on to say that the interface would be more influenced by Android than iOS.
Windows Phone 9 devices
One of the big issues with Windows Phone 8 was that you couldn't get it on your Windows Phone 7 handset, instead you were lumped with Windows Phone 7.8.
It's thought that Windows Phone 9 won't be so restrictive, with Windows Phone 8 users in line to get the upgrade which means you shouldn't have to worry about picking up a Nokia Lumia 1520 or HTC 8X.